INTOMED Symposium
Biologicals/Biopesticides/Biostimulants and EU policies
Online / December 4, 2020, 09:00-18:00CET
Find information on how to join Zoom meetings here
INTOMED Symposium coincides with the end of the 1st year of the project. Because of the pandemic, it will be held online. Through this event, INTOMED partners aim to bring together researchers, and public and private sector representatives to consider integration opportunities and best practices in biological control in the context of current EU policies.
Registration is now closed
Registration ends December 1, 2020, 12:00 CET
A link to join the webinar will then be sent to all eligible participants.
click here to download the symposium flyer or here to download the symposium program
Program
Time
Section
Facilitator/Chair
09.00-09.10
Opening

Maria Michalopoulou, Democritus University of Thrace, Vice Rector

Kalliope Papadopoulou, INTOMED Coordinator

 

Maria Pappas
Meriem M'saad
Rachid Mentag

09.10-09.40
Keynote talk: A new approach to sustainable olive fly management: Entomopathogenic fungus Metarhizium brunneum targeting preimaginals in the soil reduces adult populations in the spring

Quesada-Moraga E., Garrido-Jurado I. & Yousef-Yousef M.

Panel: Biologicals/Biopesticides/Biostimulants

09.40-10.10
Keynote talk: Eliciting tomato plant defenses by exposure to HIPVs: a sustainable approach to manage agricultural pests

Pérez-Hedo M. & Urbaneja A.

Meriem M'saad
10.10-10.25
Looking for peptides in plant defense: systemin as a model

Pastor V., Pastor-Fernández J., Sanmartín N., Manresa M., Sánchez-Bel P. & Flors V.

10.25-10.40
Developing tools to decipher the mechanisms of Systemin-Induced Resistance

Pastor-Fernández J., Pastor V., Sánchez-Bel P., Sanmartín N. & Flors V.

10.40-11.00
Discussion & Break
11.00-11.30
Keynote talk: Pathways for advancing pesticide policies

Finger R.

11.30-11.45
Developing decision support systems based on protection efficacy to promote the use of microbial biocontrol agents in the field

Pressecq T., Nicot P., Tchamitchian M., & Bardin M.

11.45-12.00
Biopesticides in Tunisia: current status and perspectives

Hamada W. & Krida G.

12.00-12.15
Hormonal/Algal-mediated priming and biological control agents as alternatives to agrochemicals for the control of Orobanche in legumes

Mentag R.

12.15-12.45
Keynote talk: Environmental RNA interference in two‑spotted spider mite, Tetranychus urticae

Grbic M.

 

12.45-13.30

 

Discussion & Lunch Break

Panel: EU policies

13.30-13.45
Critical overview of the data requirement for microbial active substances used in plan protection products in the EU

Hernández Jerez A.

Rachid Mentag
13.45-14.00
PPPs and F2F, a concord or a tug of war?

Theodoris P

14.00-14.15
Biopesticides in Tunisia and their use in IPM programs

Essia Limem

14.15-14.30
Fertilizer products regulatory outlook

Giannakopoulou F., Katsoulieri Ag.

14.30-14.45
Sustainable control of pests

Carvalho P

 

14.45-15.15

 

Discussion & Break

15.15-15.30
Exogenous application of RNAi molecules in plants: achievements, limitations, and perspectives

Dalakouras A.

Maria Pappas
15.30-15.45
Efficacy of commercial fungal bio-fertilizers

Kokkoris V.

Industry talks

15.45-16.15
Keynote talk: The role of Bioprotection in the transition to regenerative agriculture

Jennifer Lewis (IBMA)

16.15-16.30
Perspective from the industry on the registration and development of microbial based biopesticides Sandro Frati (Biobest Group NV)
16.30-16.45
Novacrid, a fungal biopesticide – from the lab to the market

Deloge, M. (Elephant Vert)

16.45-17.00
Applied aspects of priming and legal regulations

Artal J. (ARTAL SL)

 

17.00-18.00

 

General Discussion & Closing

Paula Baptista
Victor Flors
Kalliope
Papadopoulou

KEYNOTE SPEAKERS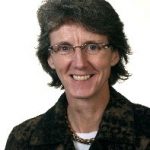 Dr. Jennifer Lewis
The role of Bioprotection in the transition to regenerative agriculture
More info
Jennifer is Executive Director of the International Biocontrol Manufacturers Association. IBMA is the trade association representing the biocontrol industry and on behalf of the 250 + members worldwide IBMA is responsible for promoting the interests of the biocontrol industry. An agronomy graduate with an MBA and a diploma in sustainable business development, Jennifer is passionate to drive a transition to a more regenerative agriculture with biocontrol at the heart of the pest and disease control programmes. Jennifer has held senior positions within leading multinational agribusinesses, most recently as Head of Innovation and Development, leading the biological operations for Certis Europe. Prior to Certis, Jennifer was general manager of a beneficial insect production company selling beneficial insects for pest control. Before that, she worked in the crop protection industry initially testing the environmental effects of pesticides in Brazil, US, and Australia and latterly in various marketing, regulatory and stewardship roles in US and Europe.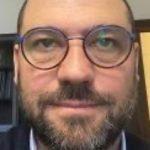 Prof. Enrique Quesada Moraga
A new approach to sustainable olive fly management: Entomopathogenic fungus Metarhizium brunneum targeting preimaginals in the soil reduces adult populations in the spring
More info
Prof. Enrique Quesada Moraga is Full Professor of Plant Production and Agricultural Entomology in the Agronomy Department of the School of Agricultural and Forestry Engineering (ETSIAM) of the University of Córdoba. His research interest is focused on bioecology and population dynamics of insect and mite pests and Integrated Pest Management and microbial control of insect pest using entomopathogenic fungi and their extracts, with emphasis on the role of entomopathogenic fungi as plant endophytes. He has produced 160 presentations in international conferences (20 invited speaker) and 140 publications, including three books as Editor, ten book chapters and 90 peer–review articles SCI in top journals in Agriculture, Entomology, Agronomy and Zoology. He has effectively managed 14 competitive projects funded by the Spanish Agency of Science, Regional Government of Andalusia (Spain) and has also participated in 7 EU funded projects on EPF use for pest control. He is the FUNGI subconvenor of IOBC/wprs working group "Insect Pathogens and Entomoparasitic Nematodes". Besides self-funding his whole career, he acquired >3.000.000 euros as Principal Investigator and collaborated in 5 national/international projects (EU >6. millions of euros). He supervised 40 undergraduate students, 17 master students and 14 PhD students. He is Vice-chancellor of Research and Territorial Development of the University of Córdoba and General Coordinator of the International Excellence Agri-food Campus ceiA3.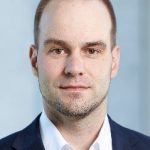 Prof. Robert Finger
Pathways for advancing pesticide policies
More info
Robert Finger is since 2016 Professor of Agricultural Economics and Policy at the ETH Zurich (Switzerland). Previously, he held positions at Wageningen University (The Netherlands) and at the Rheinische Friedrich-Wilhelms-Universität of Bonn (Germany). He holds a PhD in Agricultural Economics from ETH Zurich. The research of Robert Finger and his team is at the interface of agricultural sciences and economics. Research foci are i) risk and risk management in agriculture, ii) the evaluation and design of agricultural and environmental policies, iii) climate change and agriculture, and iv) the adoption and diffusion of new technologies. Find more details here
https://aecp.ethz.ch
/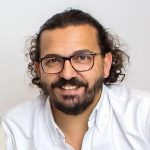 Prof. Alberto Urbaneja
Eliciting tomato plant defenses by exposure to HIPVs: a sustainable approach to manage agricultural pests
More info
Alberto is Researcher Professor and Head of the Plant Protection and Biotechnology department. His areas of expertise include insect and mite biology, population ecology, plant insect-interactions and management systems with special emphasis on biological control. His research goals include pest management in citrus and vegetables, with especial emphasis on invasive pests. In both scenarios, the interactions between plants, pests and their associated natural enemies and the participation of plant volatiles and metabolites in those interactions, is one the main focus of his research group.
https://scholar.google.es/citations?user=SJMPvKUAAAAJ&hl=es
http://www.researcherid.com/rid/C-9071-2011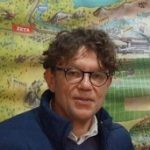 Dr. Miodrag (Mike) Grbic
Environmental RNA interference in two‑spotted spider mite, Tetranychus urticae
More info
Miodrag (Mike) Grbic' is associate professor at the University of Western Ontario (Canada) leading Arthropod and agricultural genomic program. Dr. Grbic' obtained his Undergraduate and Masters degree in Entomology from the University of Novi Sad (Yugosolavia/Serbia). As a Fulbright fellow his completed his Ph.D. degree at the University of Wisconsin-Madison, USA majoring in Developmental Biology and Entomology. Following postdoctoral degree at the University of Cambridge, UK (Wellcome Trust Institute) as Human Frontier in Science postdoctoral fellow, he established his laboratory at the University of Western Ontario. Dr. Grbic' led the team that sequenced the first chelicerate genome, the genome of the two-spotted spider mite Tetranychus urticae (funded by DOE/JGI), major agricultural pest and currently his group is studying plant-pest interactions and application of genomics approaches in agriculture and pest control (work funded by Genome Canada, OGI, ORF)
http://www.spidermite.org/gapm
. Dr. Grbic' is recipient of the Premier's Research Excellence Award (Ministry of Energy, Science and Technology of Ontario, Canada), Marie Curie Incoming International Fellowship (EU), serves as section editor of journal Arthropod Structure and Development and is one of founders of biotech company Nanomitech
http://www.nanomitech.com
Registration is free but mandatory. Information about access to join the online conference will be sent to you after registration.
Maximum number of participants: 200
Data Protection Notice:
Before registering please be informed about the following:
Your data is going to be used by the organisers for the purpose of responding to the needs of organizing the INTOMED Symposium. The joint data controllers are Democritus University of Thrace (DUTH) and University of Thessaly (UTH), who are responsible for the overall organization of the event, the online registration of the participants as well as the communication with the participants before and after the end of the conference.
The purpose of the processing of your data is 1) handling participation requests, 2) reporting on the conference, as well as 3) event follow-up actions, such as sharing presentations among participants and feedback collection.
The following data are processed:
Contact data, such as first name, last name, affiliation, occupation, e-mail address. The data collected will be deleted by the organizers unless you promptly agree that we can share your name, organization and email address with the other participants in the interest of facilitating communication among you.
Please note that the conference will not be recorded. However, with your registration you accept that you may be photographed on behalf of the organisers during the conference and you authorize them to make free use of the photos for dissemination purposes of INTOMED.
If you want us not to take photos of you, please contact us at mpappa@agro.duth.gr and kalpapad@bio.uth.gr
DUTH and UTH are compliant with all legal procedures in respect of personal data processing, as set out in the applicable European and national law, including the General Data Protection Regulation (EU/2016/679). We would like to inform you that you have the right to access, the right of information, correction, update, blocking and/or erasure of your personal data in accordance with the aforementioned EU Regulation and applicable national laws.
To exercise your rights, you may contact the organizers of the conference at mpappa@agro.duth.gr and kalpapad@bio.uth.gr